Saturday 24th Jan 2010:
This will probably be the last update of this month , I have been quite busy I have manage to finish a scarf for myself I just love the colours.

My mum wants yet another scarf knitting for Katie's childminder Yvonne so that's on my needles at the moment.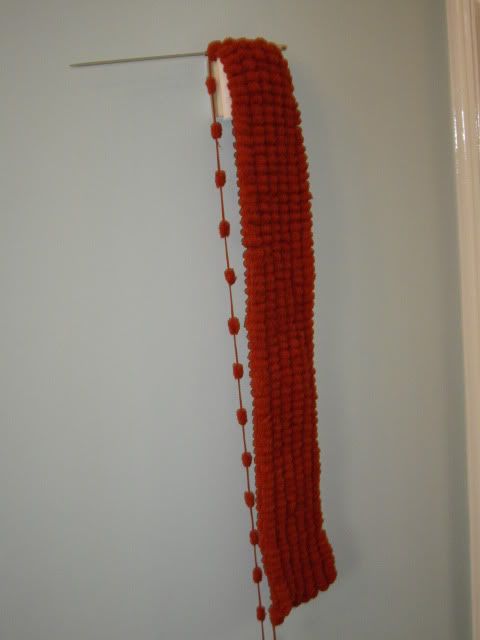 Well stitching wise i just started my Marget sherry cooking cats it reminds of when Katie was little the amount of eggs that went on the floor instead of bowl was amazing. Now shes a master at egg cracking and baking with very little help at the age of nine years old.
this is what I done so far not much but only started yesterday
Katie had lovely ninth birthday she loved all present but especially the books and magic set and the laughing dog picture below with Nannie my mum who just overcome treatment for breast cancer and has her firstly 3 monthly check and all his good so far.